They're making a pricey remodeling mistake. You don't have to.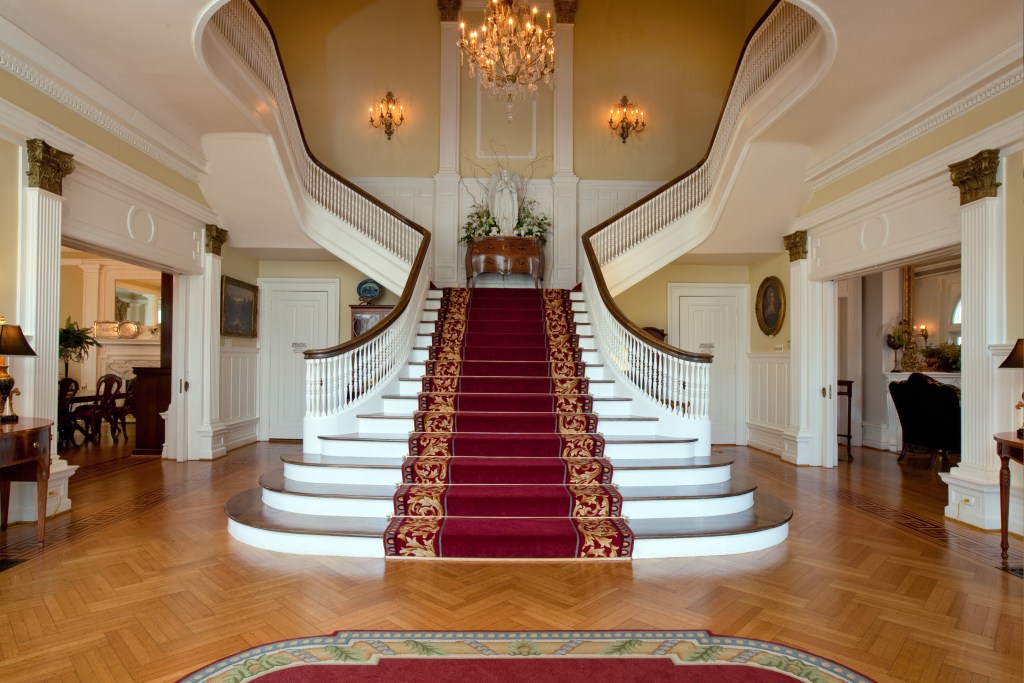 Jealous of your neighbors' new master bath? Who wouldn't be? It's got heated floors, a sauna, and a massive whirlpool tub. To be honest, your own bathroom looks like the shower station at the public pool in comparison. And you have been thinking about renovating it. Maybe a sauna isn't such a bad idea after all. And how about one of those new tube lights? Yeah, that'd be cool.
Actually, doing the opposite — resisting the urge to keep up with the Joneses makes you the smarter neighbor. Just ask Michael Kelczewski, a REALTOR® in New Hope, Pa. His client added a spa with a downtown view to his Philadelphia home, which was way out of sync with his urban neighborhood. That made the home difficult to sell.
"He liked to sit in the tub with his Belgian ale and look over the city while it was snowing," Kelczewski says. "But the feature decreased the home's value significantly. The property sold after a year — with a significant price reduction."
Renovating your home into the nicest digs in the neighborhood comes with big risks. Best to think twice before replicating the Joneses' extravagant additions, lest you end up with an over-renovated house that's undervalued by the market.
Here are the questions to ask yourself before one-upping the neighbors:
Is This Your Forever Home?
It's hard to believe, but the average American moves 11.4 times. And according to the data-crunchers at FiveThirtyEight, most 25-year-olds still have more than six moves (!) remaining. So, statistically speaking, you're going to move.
And when you do, you'll need to sell your house. That means you should think about how any project will affect your home's value. It's not as simple as you think. Just because you improve, doesn't mean you recoup (more details coming up — just watch for the tables).
Some people just want to buy a house and turn it into a giant English estate. That's your prerogative.

Michael Kelczewski, REALTOR®
On the other hand, you may truly plan to stay put. Newer studies find that today's first-time buyers want to stay in their first homes longer than previous generations. So if you're one of the ones bucking tradition, then by all means, do what you want to do without regard to resale value.
"Some people just want to buy a house, and live in it and turn it into a giant, English estate," says Kelczewski. "That's fine. That's your prerogative." (Although you might want to look into any homeowner association rules.)
But if you're planning a move anytime between now and eternity, let the Joneses keep a good lead on you in the renovation race. You'll come out better financially. Guaranteed.Popular Reads
How Does Your Home Rate?
"You don't want to be the best house in the neighborhood," says Cristine Lefkowitz Jensen, a REALTOR®based in Henderson, Nev., and a former interior designer. Otherwise, literally every other house around you looks like a better deal. It's only smart to keep up with the Joneses if everyone on your block does. Keep an eye on comparable properties nearby, and use those prices to know how much is too much to invest in upgrades.
"Don't put in Carrara marble and $80,000 cabinets in a market that won't bear that selling price," says Kelczewski. It's just not smart.
If the average home in your area sells for $500,000, and you purchase a fixer-upper for $400,000, don't invest more than $100,000; otherwise, you're wasting cash.
Are You Tempted to Finance Your Project?
As a general rule, taking out a loan for a renovation is a bad idea. Any large-scale upgrades that require begging the bank for cash should get an automatic "no" (sorry!). Even if you know for a fact that the Joneses financed their dream bathroom, that's all the more reason to march to your own home ownership drum.
Think about it: Even if the Joneses are increasing their home's value a bit, they're also paying interest, which eats into the benefit.
That said, don't feel guilty about financing smaller, low-risk projects that are sure to increase your equity. For example, upgraded insulation may not be sexy, but according to the National Association of REALTORS® "Remodeling Impact Report," its median cost is just $2,500, and it recovers 100% of its value in a sale. So a small loan (that you can pay off quickly) might make sense, especially when you consider the energy savings.
Good bets include:
| | | |
| --- | --- | --- |
| Project | Median Cost | Recoup in $$ |
| New Roofing | $12,000 | $12,000 |
| Hardwood Flooring Refinish | $3,400 | $5,000 |
| Insulation Upgrade | $2,500 | $2,500 |
| New Wood Flooring | $5,500 | $6,500 |
| New Garage Door | $2,000 | $2,000 |
| New Vinyl Siding | $18,300 | $15,000 |
Have You Done Your Research?
Some projects — like refinishing your hardwood — are no-brainers because they're relatively small and recoup most of their value in a sale.
[ Should You Refinish Hardwood Floors Yourself? ]
Other, bigger investments, like updated kitchens, are a big draw for future buyers.
Dated kitchens are "the No. 1 killer of all deals," Lefkowitz Jensen says. According to the NAR report, a typical kitchen remodel costs $80,000 and recovers $60,000 in equity. And, no, that $20,000 difference isn't wasted. You'll love the upgrades while you live there, and get most of your money back when you move. (And enjoy a shorter selling time, too.)
Here are some popular projects and their typical costs. But a REALTOR® will know what's ultimately best in your neighborhood.
| | | |
| --- | --- | --- |
| Project | Median Cost | Recoup in $$ |
| New Vinyl Windows | $30,000 | $20,000 |
| New Fiber Cement Siding | $18,600 | $16,000 |
| New Steel Front Door | $3,150 | $2,000 |
| Basement Conversion to Living Area | $57,500 | $49,250 |
| Kitchen Upgrade | $35,000 | $20,000 |
| Complete Kitchen Renovation | $80,000 | $60,000 |
| Attic Conversion to Living Area | $75,000 | $40,000 |
| New Fiberglass Front Door | $2,700 | $1,800 |
| Bathroom Renovation | $30,000 | $15,000 |
| New Wood Windows | $35,000 | $20,000 |
| Closet Renovation | $3,570 | $2,000 |
| New Master Suite | $125,000 | $65,000 |
| Add New Bathroom | $59,000 | $27,750 |
Another equity-rich option is creating an open floor plan. "Not everyone eats dinner like Norman Rockwell, but that's how the properties were designed at that time," Kelczewski says. "Increase the home's value by knocking down those walls and adding square footage."
Will Your Project Add Curb Appeal?
Improved curb appeal can increase the price of your home up to 17%, according to a Texas Tech University study, so don't shrink away from jazzing up your patio and lawn. So if the answer to the curb appeal question is yes, go with the Joneses.
"Curb appeal is 50% of the sale," says Lefkowitz Jensen. "You only have one chance to make a first impression."
Get a sleek and modern exterior by replacing your crumbling wooden front door with a gorgeous steel model, which looks stunning and recoups 63% of its cost in a sale, according to the NAR report.
Adding trees and bushes brings dimension to your lawn. Even just maintaining your yard makes a big difference. Additional lighting along the walkway is a worthwhile investment, too — in addition to making your home safer.
Will Your Remodel Bring You Joy?
It's your retreat, your place. It should bring you joy when you walk in the door. You can't put a dollar figure on that.
However, the NAR report does give some insight into what projects homeowners are happiest with, regardless of cost. REALTORS® asked some of their clients which renovations brought them the most satisfaction.
Here's how some popular projects ranked, according to the NAR report's "joy score" (with 10 being the highest score). Note that joy and recoup don't always pair up like you'd think they would.
| | | |
| --- | --- | --- |
| Project | Joy Score | Recoup in % |
| Hardwood Flooring Refinish | 10 | 147% |
| New Wood Flooring | 10 | 118% |
| Insulation Upgrade | 10 | 100% |
| Closet Renovation | 10 | 83% |
| Attic Conversion to Living Area | 10 | 75% |
| Complete Kitchen Renovation | 9.8 | 75% |
| Kitchen Upgrade | 9.8 | 67% |
| Basement Conversion to Living Area | 9.7 | 86% |
| Bathroom Renovation | 9.6 | 71% |
| New Windows Vinyl and Wood | 9.6 | Vinyl–67%, Wood–63% |
| Add New Primary Bedroom Suite | 9.5 | 56% |
| New Front Door (Steel and Fiberglass) | 9.5 | Steel–63%, Fiberglass–60% |
"You only have a short time on this earth," Kelczewski says. "If you want to paint your house purple and put in a hot tub, that's your choice. It's your property. Enjoy." 
"Visit HouseLogic.com for more articles like this.  Reprinted from HouseLogic.com with permission of the NATIONAL ASSOCIATION OF REALTORS®."