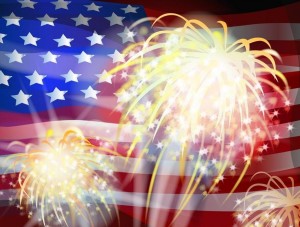 HAPO Community Credit Union will be sponsoring this years Annual River of Fire Festival in Columbia Park, according to the Tri-City Regional Chamber of Commerce. The event takes place on July 4th and is billed as the largest fireworks presentation in Southeastern Washington. A Tidewater barge anchored on the Columbia River will be the platform for the fireworks setup and spectators can watch the $20,000 fireworks display from any spot in Columbia Park, along with from most higher elevations in both Kennewick & Pasco.
The day long event begins at 10 am with cardboard Boat Races, the Kid's Area opens at 11 and at noon, the Opening Ceremonies will take place. Stage entertainment will cxommence at 12;15pm and continue until 10pm. The finale of the day will be the 25 minute firework display.
If you are interested in becoming a sponsor or a volunteer for this family-friendly event, connect with the wonderful folks at the Tri-City Regional Chamber office by calling 736-0510.