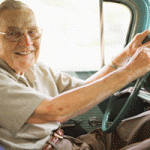 3 senior driving classes are being offered by AARP in the Tri-Cities. The 8-hour refresher classes give senior an opportunity to update their skills and knowledge. Classes are $12 for AARP members and $14 for non-members, and will be held as follows:
June 7th & 8th starting at 8:30 am – Richland Community Center. Call 942-7529 to register.
June 9th & 10th starting at 9am – Pasco Senior Center. Call 545-3459 to register
July 15th & 16th starting at 9am – Kennewick Senior Center. Call 585-4303 to register.