Looking for something to do in the heat??
The new splash and play water park at Badger Mountain Park in Richland is now open! The Grand opening, celebrated with City of Richland officials and a few hundred kids and their families enjoyed the 5,950 square-foot park that features 19 water attractions. A steel drum band, clown, rabbit and sports mascots also present to entertain the crowds.
The park will serve approximately 18,000 residents in the South Richland area.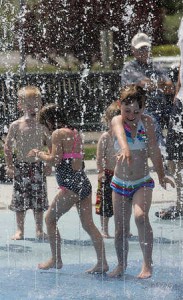 See more photos of this story: http://www.tri-cityherald.com/2011/05/19/1496553_a1496517/gallery-splash-play.html#ixzz1Mun1RYq8