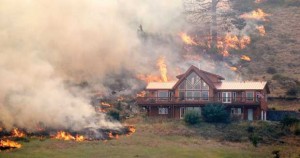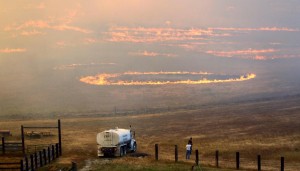 The fire that started Monday in Cle Elum is still burning.  You can see the haze here in Tri Cities.   As of this afternoon, 70 homes , 100's of outbuildings and over 28,000 acres of land have been destroyed.  With only 10% of the fire contained, the 900 evacuated residents are holding their breath and praying for relief.    We here at Distinctive Properties are watching with hope and optimism for the families and animals who are experiencing this devasting event.
The Red Cross is taking donations of personal items, non-perishable food items and cash.  Local Yakima Businesses are also collecting donations for victims on behalf of the Red Cross:
-Holiday Inn in Ellensburg, 1620 Canyon Road, 509.962.9400 (All fire victims can go to the Holiday Inn in Ellensburg 24/7 to get what they may need)
-Bubba's Custom Tattoo in Selah, 316 South 1st Street
-Speak Easy Sports Bar in Yakima, 104 South 3rd Street
Families are  in need of Shoes, infant care needs ie: Formula and Diapers.  Also, Clothing, Blankets, Pillows, Coats, Shoes and Personal Hygiene Items.   Don't forget our animals as well.   Local animal shelters are assisting lost pets and food donations are also needed.
Please keep this town and it's residents in your prayers.