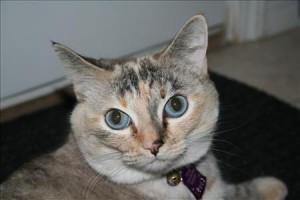 Pets are almost always loved by everyone; however, they can make a potential buyer nervous. This may shock or surprise you, and you may wonder why your cute, adorable Fluffy or Buddy would make anyone nervous because they could never hurt anyone. But the thing you should keep in mind is the buyer does not know this. Sure, you could leave a note telling them the pet is super friendly, but that is just not enough to alleviate some people's fear of our four legged family members. Buyer's nervousness about your pets could very well affect their decision to purchase your home.
The Solution
The best and most effective solution is to temporarily relocate you favorite furry buddy while your home is for sale. Boarding them at a kennel or having a friend or relative care for them is a good idea, but if you absolutely cannot bear to part with your pet, then here are a few suggestions to help reduce the impact they may have on the sale of your home.
1. Clean up the doo – Keeping the smell and sight of a pet's bathroom area clean is essential. Make sure the cat box is clean and out of sight if you have a feline friend. If you happen to have a dog, make sure its potty area is clean too. No one likes to go check out the backyard only to discover it is littered with doggie bombs.
2. Stains – Have your carpets or floors professionally cleaned so as to get rid of any stains your critters may have left behind. If it can't be cleaned, it should be replaced.
3. Odors – Having the floors cleaned will help get rid of any lingering smells left behind by your pets.  Air freshener should not be used as many people are allergic and could react to it.
4. Evidence – If you can, clean up any evidence of your pet. Photos of your listing should not show any pets;  seal up any doggie doors as not everyone likes or uses these;  food and water dishes should be put away;  use your vacuum a lot. Remember to put all pet toys, beds, cages or carriers away!
5. Showing – When showing your home, if possible, take your furry friends with you. If you have to leave them in your home, put them in a carrier with a "Do Not Disturb" note. Caged animals can be unpredictable, and you don't want any buyer or agent getting bit or scratched by your pet.