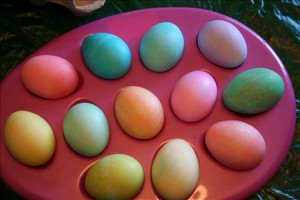 If you are looking for a fun family Easter event or looking for an Easter Egg hunt for your little ones, here are a few of the events going on around the Tri Cities. You can alway check with your local church to see if they have an event going also.
Pasco Jaycees 2013 Easter Egg Hunt and Pancake Breakfast
Sat, March 30, 2013 08:30 AM – 12:00 PM TRAC Center Softball Complex, Pasco
Starting at 8:30am on Saturday March 30 the Pasco Jaycees will be hosting their annual Easter Egg Hunt for kids age 0-12 There will also be fun games and activities, pictures with the Easter Bunny, and various prizes to be won.
There will be a pancake breakfast provided free of charge for children 12 and under; adults and older children can enjoy the breakfast for a small charge.
This is a free event but any donations are appreciated.
For more information go to: http://www.pascojaycees.org/event/%20easter-egg-hunt
Morning with Mr. Bunny and Pancakes too!
Saturday, Mar 30 09:30 AM – 11:00 AM
Richland Community Center
, Richland
Come visit Mr. and Mrs. Bunny at the Richland Community Center on Saturday, March 30, 9:30 am – 11:00 am. Activities for kids 10 and under which includes egg hunt, crafts, games and prizes, pancake breakfast and photo opportunities with Mr. Bunny. All of this for $5.50 (resident), $6.75 (non-resident)and breakfast only $3.75
Read more here: http://calendar.tri-cityherald.com/richland_wa/events/show/310574763-morning-with-mr-bunny-and-pancakes-too#storylink=cpy
Easter Egg Hunt
Saturday, Mar 30 10:00 AM – 11:00 AM Bombing Range Sports Complex, West Richland
Event starts at 10:00 AM with staggering times for each age group.
Ages 0-2                    10:05
Ages 3-5                     10:15 Ages 6-8                    10:25 Ages 9-12                   10:35
Be sure to bring baskets for your little egg hunters and cameras for pictures with the Easter Bunny.
Easter Extravaganza
Saturday, Mar 30 11:00 AM – 1:00 PM
Word of Faith Center
, Kennewick
Word of Faith Center in Kennewick will host a Free Family Easter Extravaganza, featuring an egg hunt (ages 0-12), free refreshments, bouncy houses, music and prizes for children and families.
Read more here: http://calendar.tri-cityherald.com/kennewick_wa/events/show/312856203-easter-extravaganza#storylink=cpy