You can fit an entire closet where?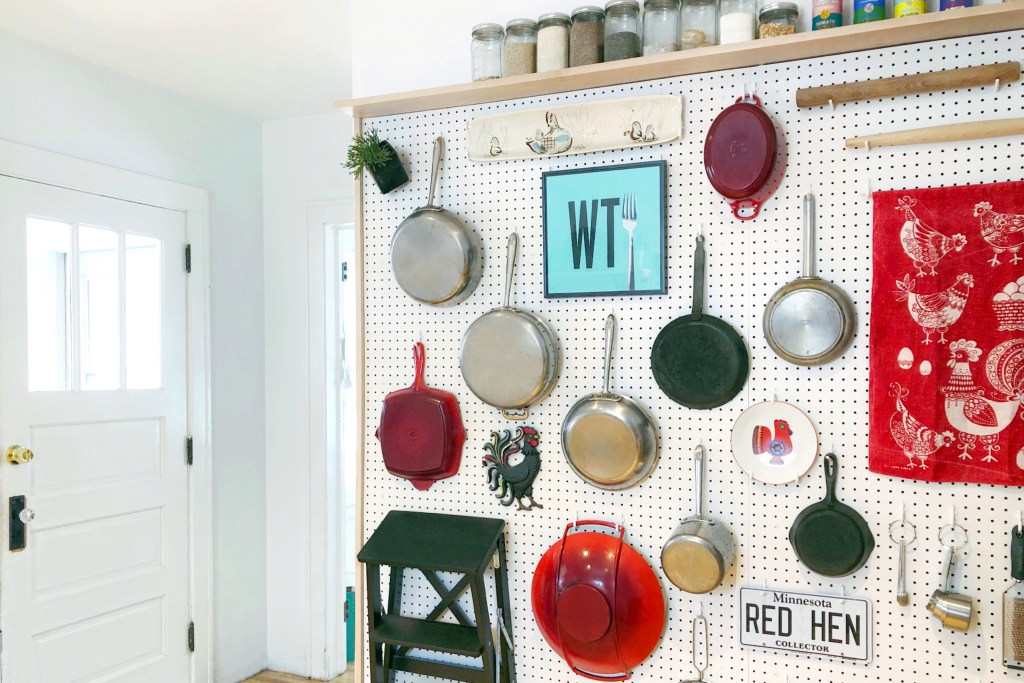 Here are some home organization ideas that'll delight you:
#1 The Coolest of the Home Organization Ideas: A Wall-Turned-Jewelry Closet
This is one of the best home organization ideas because it leverages the silver bullet for storage woes: between-the-studs shelves. For maximum jewelry-friendliness, pair pegs with shelves and hang a tidy little door.
Related: Tips for Creating Storage Between the Studs
#2 Reach New Organizing Heights with Library Ladders
This is great if you're closer to seven feet tall than six, but the rest of us can't reach the stuff on the top shelves. Here's a clever storage idea: Install a library ladder.
Even better, there's no engineering required: You can find rolling ladder kits online.
#3 Try Pegboards
Add a shelf at the top, and you've put a storage hack on top of a storage hack. Literally.
#4 Turn an Angled Wall into a Closet
And it has a little secret: The center section of this closet is on wheels and pulls out to reveal even more storage behind it.
#5 Add a Shelf for Folding Clothes in the Laundry Room
Add under-counter shelves on one side for storing ever-ready laundry baskets.
Be sure to mount the counter high enough above the washer and dryer so you can easily pull them out for maintenance and repairs.
#6 Turn a Stairway Into Pull-Out Storage
To make the best of the space, think through exactly what you'll store before customizing. Tote bags and coats? Pegs could do it. Shoes? Go for shelves.
#7 Take Garage Storage Up a Notch with Motorized Pulleys