Battle bugs before they bite (or sting!) you — and check the attic for problems.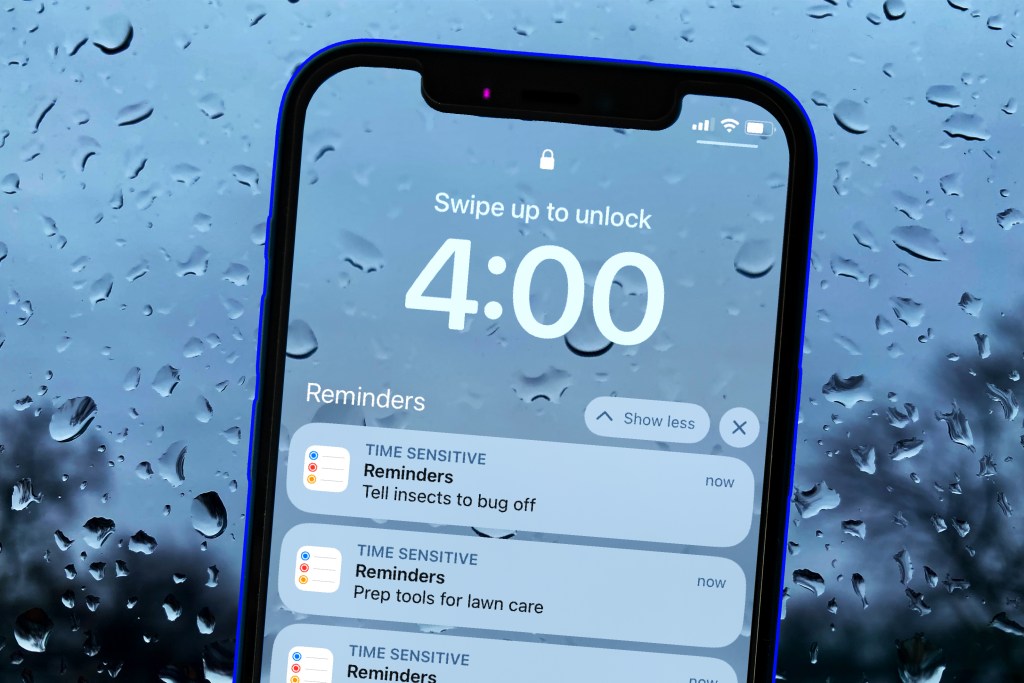 #1 Tell Insects to Bug Off
Nix mosquitoes by eliminating standing water or treating it with larvicide. Call a pro to destroy wasp and yellow jacket nests, unless you're experienced enough to engage in a bee battle.
#2 Prep Tools for Lawn Care
Replace spark plugs and the air filter.
Change the oil and sharpen blades.
Fill the tank with fresh gasoline.
While you've got your gloves on, clean, sharpen, and repair your garden tools. When your azaleas are ready to prune, you're not going to want to keep them waiting.
#3 Tune Up the Air Conditioner
Ask your HVAC company if they have a twice-a-year maintenance plan. Often, you can get discounted rates if you join, and you don't have to worry about finding someone to do it each spring and fall.
Now you only have to worry about which pair of Havaianas to wear.
#4 Check the Attic (and Garage)
April's the time to inspect this oft-ignored space — before it gets too hot. Look for signs of animal activity (raccoons love attics), and repair or replace damaged insulation or wiring.
Ensure stored items are still secure; tighten container lids and dust covers and replace moth repellents.
While we're talking storage, how's the garage? If soccer balls, bikes, and luggage have taken prime parking space, regain control with a storage system. Your car (and your partner) will thank you.
#5 Clean Up Bird Feeders
Give your bird feeders a deep clean — not just a rinse-out.
Empty them, take them apart, and wash with a solution of one part bleach to nine parts hot water. Rinse well to remove all traces of bleach, air dry, and refill with seed.
Clean under feeders, too, because moldy or spoiled seed on the ground can make pets sick. Don't forget the bird bath.
A pretty yard that's a healthy haven for birds makes a good impression — one that says "this is a well-cared-for home."
"Visit HouseLogic.com for more articles like this.  Reprinted from HouseLogic.com with permission of the NATIONAL ASSOCIATION OF REALTORS®."