A creative kitchen can feature your interests and taste — and blend with other rooms.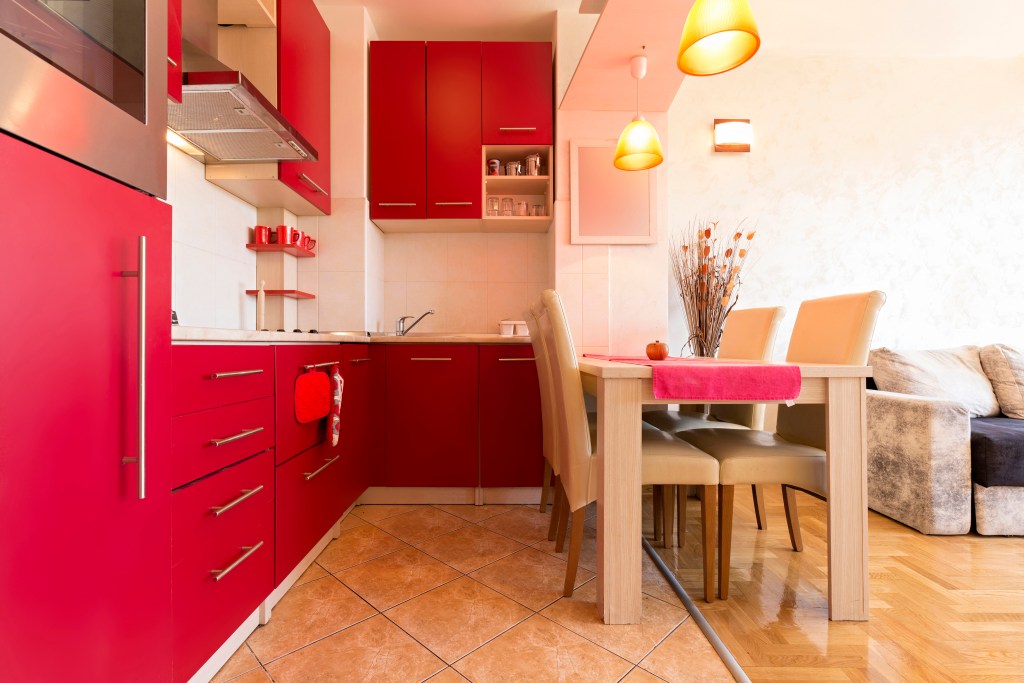 #1 Aim for a Creative Kitchen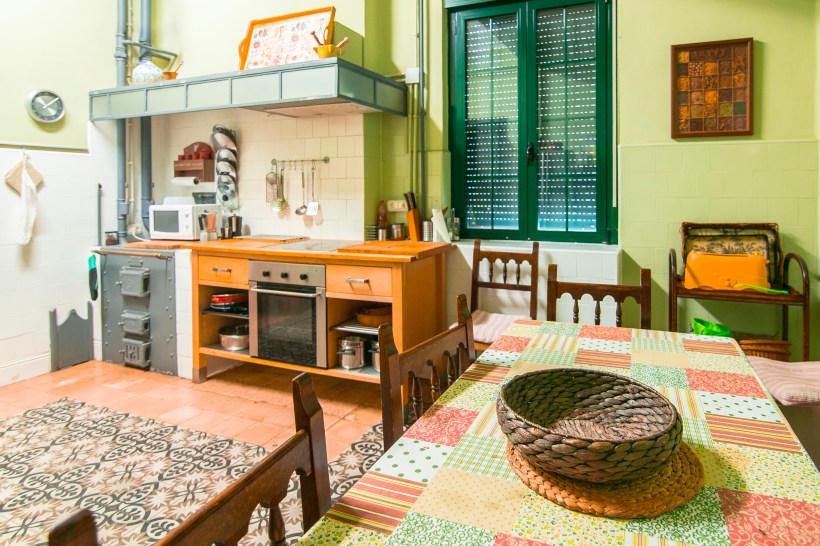 "Do what feels good for you and nobody else," urges designer Sharon McCormick of Sharon McCormick Design in Hartford, Conn. This may involve a quick, affordable fix. So, you could move a rug from another room to add a spark of color or pattern. Or hang favorite artwork, or display collectibles on floating shelves or in glass-fronted cabinets.
If you need to focus on investment-grade changes with lasting value, you still have options. Think about hand-scraped floors, wire-brushed and high-gloss lacquered cabinets, or hardware in new elegant shapes and finishes, says Chicago kitchen expert Mick de Giulio of de Giulio Kitchen Design.
#2 Express Yourself With Kitchen Color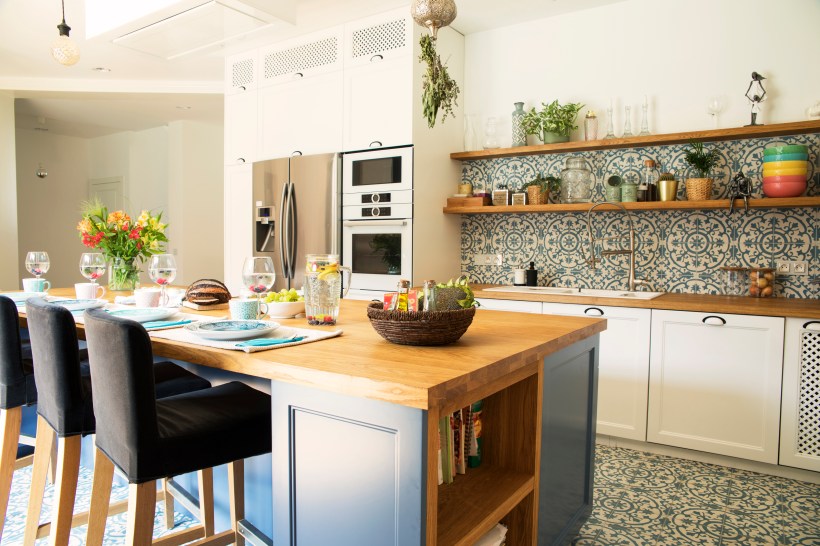 Paint manufacturer Sherwin-Williams says green kitchens are gaining ground. People want to bring the feeling of plants and trees inside, whether in dark, jewel tones or more muted, soothing hues. Green also pairs well with wood in floors, furniture, or butcher block countertops.
If you're not ready to commit to color, consider sophisticated black accents. They've become popular for architectural features like window frames, doors, cabinets, faucets, and appliance fronts. "Black is the Sharpie that outlines the kitchen," says JT Norman, design specialist at Kitchen Magic in Nazareth, Pa.
#3 Blend Your Spaces for Seamlessness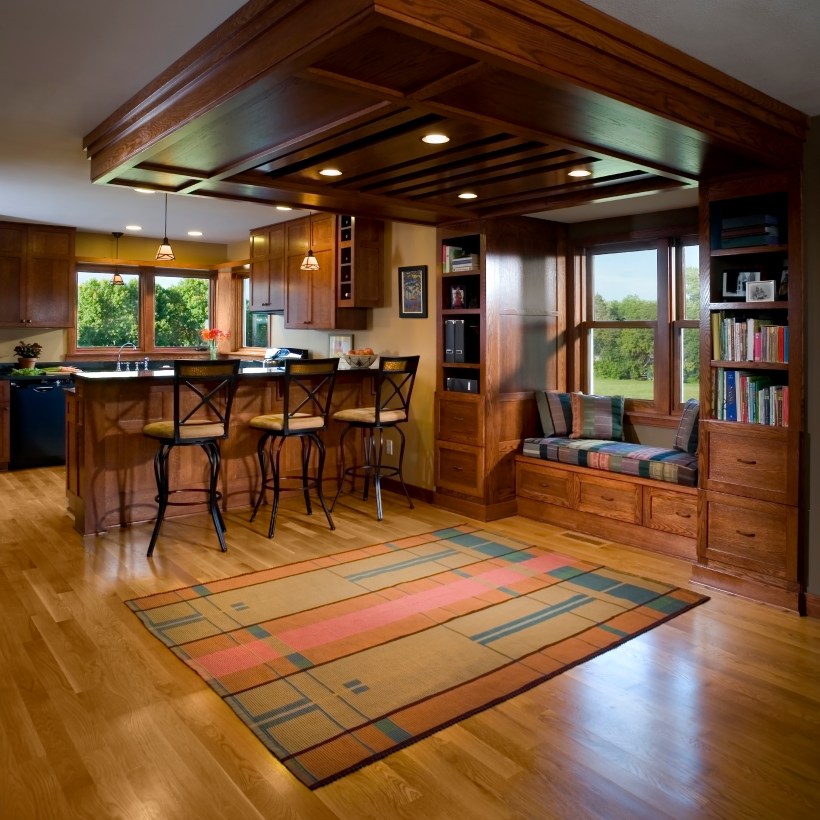 If your kitchen has separate dining and comfy hangout areas, you can still get a cohesive look by coordinating colors and styles. One way to blend spaces is to use the same style of cabinetry. Simple shaker cabinets are still a classic choice. Some homeowners also want panel fronts similar to their cabinets to camouflage kitchen appliances. And even if the color scheme isn't exactly the same throughout, you might introduce one common denominator of a few similarly colored accessories in each room.
#4 Go for Convenience With Smart Appliances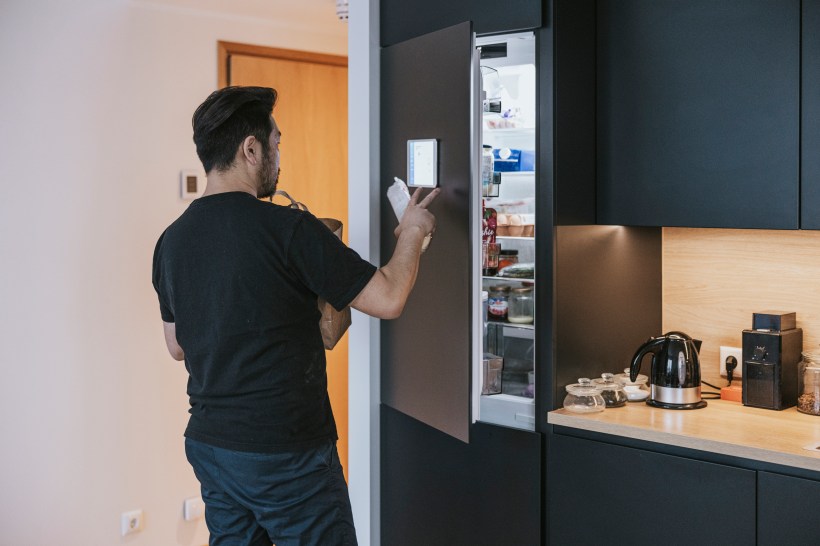 Faucets like Delta's Touch2O Technology let you touch anywhere on the spout or faucet handle with your wrist or forearm to activate water flow if your hands are covered. So, no worries if you're kneading pizzas for your gang.
You may or may not be ready for a fridge that knows if you're low on butter or eggs and need to order. "Some buy this technology if they can afford it, even though they may not use it often," says Chicago designer Susan Brunstrum of Studio Brunstrum.
But here's something you can easily add and will want — more outlets and USB ports. You'll be ready to charge everyone's phone and other tech devices at one convenient charging station.
A creative kitchen can be a more livable space that displays your family's interests and blends with your other rooms. And best of all, changes don't have to be big, pricey, or time consuming. They can still make a major difference in ramping up your happiness quotient.
"Visit HouseLogic.com for more articles like this.  Reprinted from HouseLogic.com with permission of the NATIONAL ASSOCIATION OF REALTORS®."