Find out if DIY or hiring a pro is right for your deck project.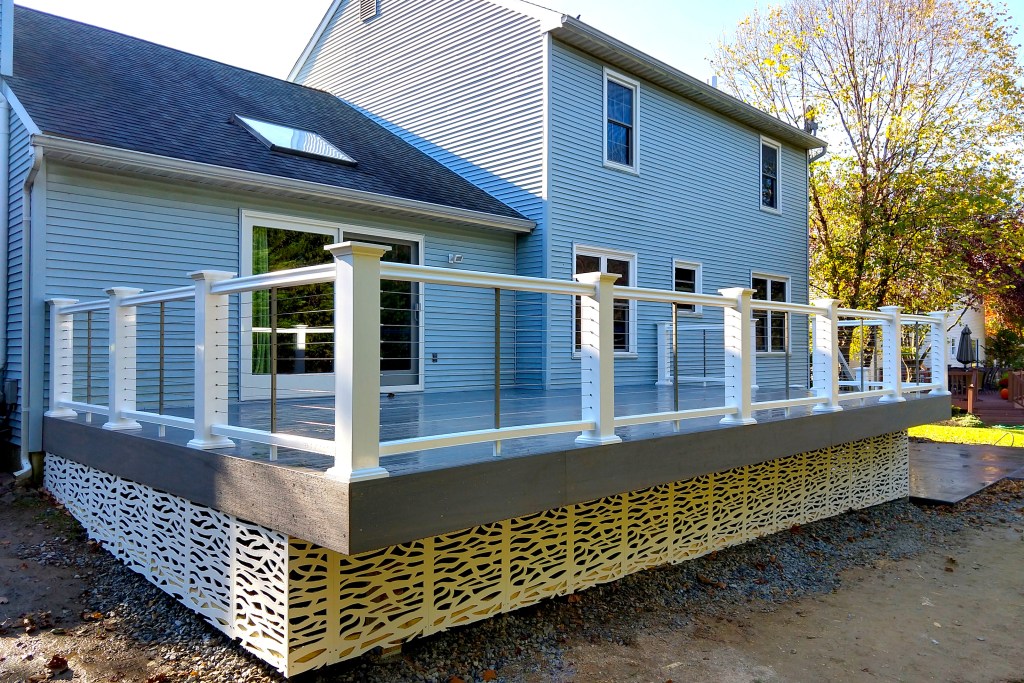 Safety is a big consideration when creating any kind of structure. Deck collapses can not only ruin a great party, but more important, endanger your guests. Since many of the decks that fail are built incorrectly or haven't been properly maintained, asking the right questions is critical. That way, you can build a deck that puts safety first.
Whether you're planning to build a deck or give some love to your existing deck, these five questions will help you decide if you have the skills and resources to DIY or the job should be left to a pro.
#1 How Complex Is Your Deck Plan?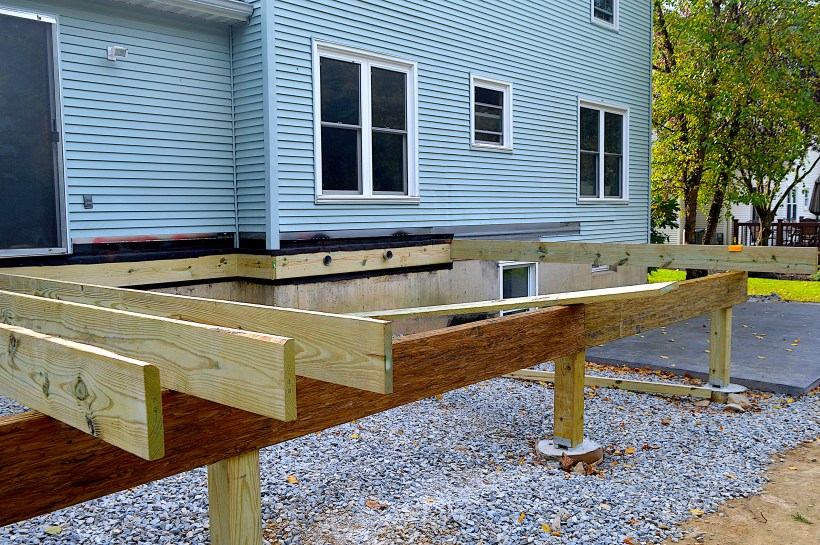 Will the deck attach to the house or be freestanding?
What width will the deck be and what height from the ground up?
How will foot traffic flow from inside to outside?
Will your deck need stairs and/or railings?
What's your timeline for completion?
If your dream deck is large or complex, or you're operating on a quick timeline, hiring a contractor may be worth the extra money. But smaller, less complicated decks with no deadline could be a good opportunity to DIY.
#2 What's Your Budget for Deck Construction?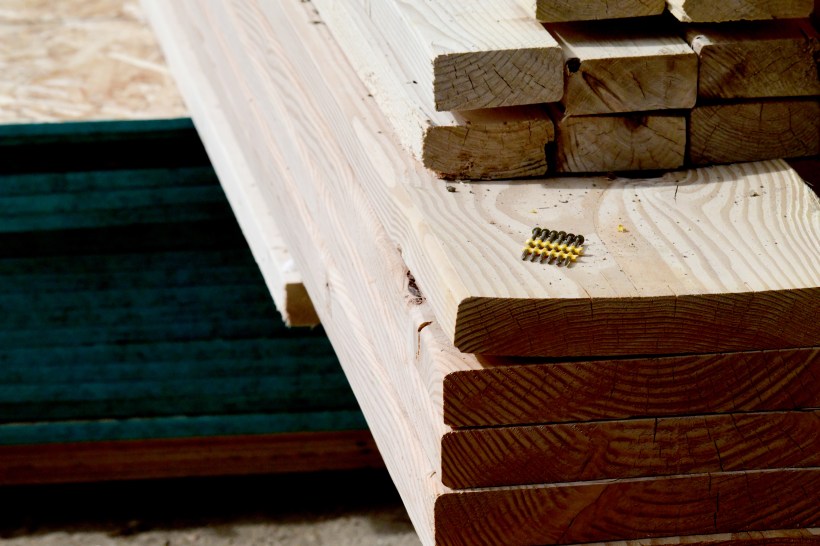 Decking options include redwood, at $6 to $36 per square foot, and vinyl, at $10 to $18 per square foot. Basic pressure-treated wood is less expensive, at around $2.15 to $5.50 per square foot. You'll also need to order concrete, hardware, railings (if applicable), and any tools you don't own.
Hiring a pro for deck construction costs $15 to $35 per square foot for an average-size deck but could increase depending on the size of the deck, the material you choose, and your location. If you're on the fence about whether to hire someone, ask several reputable contractors for a quote. Not sure who to contact? Your real estate agent can likely make recommendations.
HouseLogic tip: As you plan your budget, factor in the cost of ongoing deck care and maintenance. Depending on the material you choose, repairs and upkeep may cost more.
Get More Out of Your Investment
Seasonal cleaning and regular maintenance can keep your deck looking good and extend its lifespan. That means you'll get more seasons out of your investment.Read More InDeck Maintenance Schedule & Tips
#3 What's Your DIY Skill Level?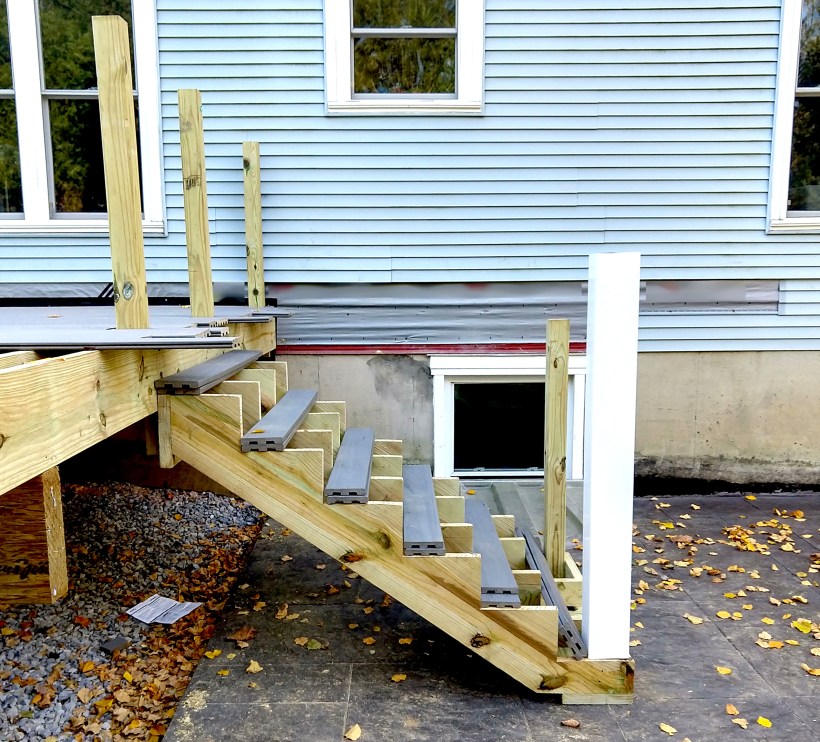 Design a deck structure that suits your home's style
Appropriately scope the project and order the correct amount of materials
Precisely measure and cut lumber
Work with power and hand tools
Manage the project to completion in a timely way
If any of these skills raise a red flag, your money and time could be better spent turning the project over to a contractor.
#4 Is Your Deck's Building Site Level?
If the site of your deck is perfectly level, the build will be more straightforward and better suited to DIYers. As the ground slopes, you'll need to account for its steepness during construction. Slight to moderate slopes can be managed by increasing the depth of deck footings, but a grade of 45 degrees or more may need an engineer's eye.
You'll also want to assess how water settles in the area you plan to build your deck. If you're concerned about water pooling under the deck, you may need to install a drainage system. A yard with a complex drainage problem could pose problems for a DIY deck build. But a contractor may be able to quickly address any issues.
#5 Will Your Deck Require a Permit?
Building codes and restrictions vary by local area and neighborhood (if an HOA oversees yours). For example, decks of a certain height, size, and location may trigger the need for project pre-approval or a building permit.
You can apply for permits on your own through the appropriate local government offices. But keep in mind you may need to provide construction plans and site plans that can challenge you if you're a first timer. An established contractor should be able to quickly navigate the permit process if required.
Building Your Deck: DIY or Contractor?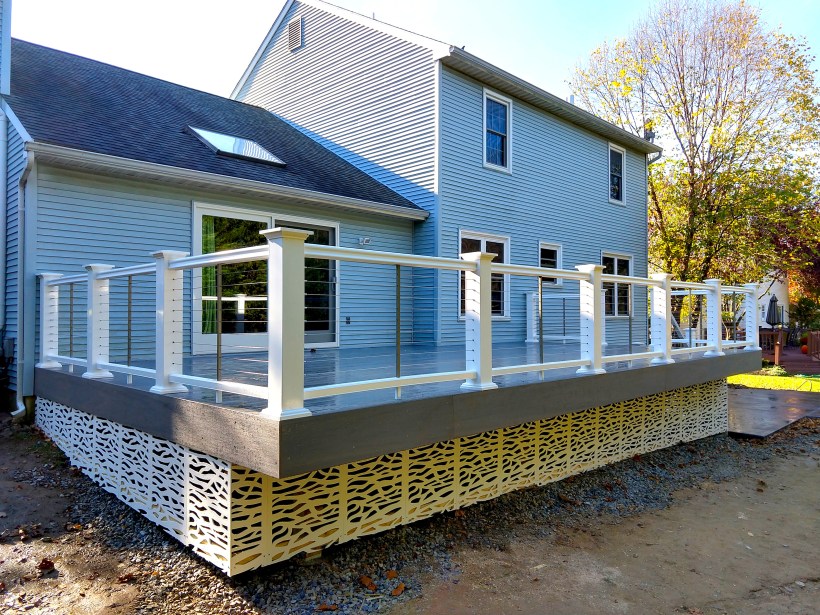 Building your deck on your own will save money on labor, but could take longer. You also risk a lower-quality project if you're an inexperienced builder.
An experienced deck builder will likely finish the job faster and with higher quality. But a contractor will bill labor fees, material fees, and possibly other charges depending on the project's size and scope.
"Visit HouseLogic.com for more articles like this.  Reprinted from HouseLogic.com with permission of the NATIONAL ASSOCIATION OF REALTORS®."