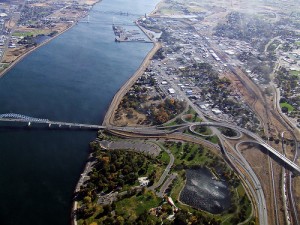 When most people think about wines and where they come from, folks mostly think California or France, but here among the Wine Country of Eastern Washington sits our beautiful community of the Tri Cities.  We boast over 300 days of sunshine a year, wonderful wineries & tasting rooms, world class golf courses, diverse recreational opportunities and river activities on our three rivers.
Our "community" consists of Kennewick, Pasco, Richland, West Richland, Benton City, Burbank, Finley and surrounding areas, which makes our population in the range of 256,000. Each city has it's own personality yet we come together as a region that is always seeking to improve and grow. This family friendly community boasts excellent schools, both public and private, and a low crime rate which is constantly under the watchful eye of our local officials and vigilant citizenry.
The Tri-Cities is a wonderful place to live and we'd like to invite you to come visit and take a look at all the Tri Cities can offer you, including affordable housing and plentiful jobs.