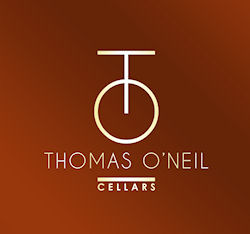 Along Hwy 240, you may notice a large plywood building shell, partly painted blue.  This spring, that building will be transformed to Thomas O'Neil Cellars.  Construction began in August for the 3,000 square foot building that will include a tasting room, production facility, and outdoor patio and stage. 
Owner, Tom O'Neil, had a passion for viticulture when his college, Michigan State University, created a certificate program for it.  He comleted his internship at Chateau Ste. Michelle in Patterson and has been working with wine ever since. 
They will be concentrating on mostly red wines like cabernet, syrah, and merlot; however, they will also feature chardonnay and Riesling.  Future plans also consist of holding small concerts and events next summer. 
For more information, find him on his upcoming website, www.thomasoneilcellars.com, find him on Facebook or call 737-0851
Also, when thinking of real estate needs, thinking of Distinctive Properties, Inc.  We have many agents ready to help with your buying, selling, or relocating needs.  Visit us at www.distinctiveprop.com or find us on Facebook or Twitter here…. 
http://twitter.com/Distinctivepro

http://www.facebook.com/pages/Kennewick-WA/Distinctive-Properties-Inc/102245635062