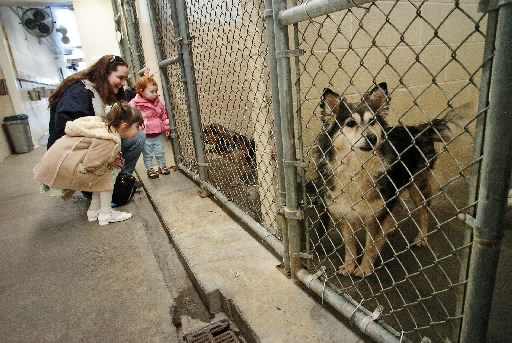 The animals of the Benton-Franklin Humane Society are getting a new home!  The ideal situation would be for them to move to their "forever" home.  For the pets that may not be finding their "forever" home quite yet, they can look forward to moving somewhere else.  
Once permits are approved, construction will begin on the new 9,902 square foot shelter expected to open at the end of summer.  The current shelter has room for 40 animals, whereas the new shelter will hold 120.  The waiting list the shelter currently has could already fill up 3/4 of the expected shelter.  The new shelter will also remain a "no kill" shelter. 
However, the non-profit still needs to raise $200,000 of the $2million cost of the new building.  Donations are greatly appreciated and would help with getting this shelter built, the increased operating cost, and the 3.66 acres of land.  Donations are accepted at the current shelter at 8620 W. Gage Blvd., Kennewick, and can be mailed to the same location.
People should indicate the donation is meant for the new shelter.