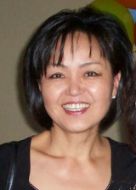 We are proud to announce the addition of, Hai-Young Yang, Commercial Business/Residential Broker to our Distinctive team of professionally trained Realtors.
Hai-Young brings to Distinctive 20+ years in commercial/income properties as well as residential property, Mini Marts/Gas Stations, Hotel/Motel Restaurant/Café, Dry Cleaners/Laundromats, Strip Mall, Professional Office Bldgs.  Mini Storage, Apartments/4-Plex & MORE.  Her commitment to quality and dependability coupled with years of professional experience can put you into the "Distinctive" circle.
               371-9088    24 Hours
OUR PEOPLE MAKE OUR OFFICE  "DISTINCTIVE"

The agent of Distinctive Properties speak English, Spanish, Russian, Portuguese, German, Korean…
and REAL ESTATE!