Here are two home buying tidbits that you may want to consider…
1.  Are you one of 28% of buyers who say they didn't feel confident in the mortgage deal they got?  Going with the first mortgage deal you get is a common mistake with home buyers; They often feel that there could have received a better deal.  However, of 1,317 respondents in a nationally representative of homeowners, 40% only received one mortgage quote.  Although the majority found mortgage shopping can be frustrating and time consuming, it is the best way to ensure you are getting the best mortgage loan quote at that time.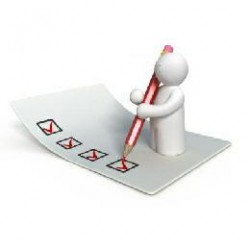 2.  The latest U.S. Census Bureau poll showed that the home ownership rate is currently 66.9 percent.  In order to maintain and raise this percentage, the number of African Americans, Hispanics, and other non-white households would need to be purchasing more homes than past years.  According to Fannie Mae's Own-Rent Analysis, the U.S. population is to grow by 130 million people by 2050.  If this happens, the percentage of white households will drop from 65% today to 46%.  So, if the home ownership rate is to remain constant, then home ownership among minorities must also shift.