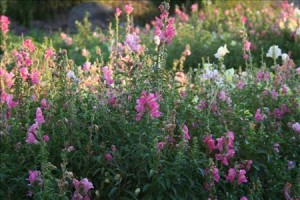 The front door is always a great place to start sprucing up. Often times, new paint can do wonders for the face of the house. By painting the front door or trim you can really make your house stand out. Also you may want to take a look at things like your house numbers, mailbox or porch railings. Do they need any repairs or perhaps a fresh coat of paint? The light fixtures on the front of the house are often overlooked when giving your home a facelift. Take a look at them. Replacing out of date fixtures with more modern ones is a wonderful way to make your porch look great and they are available at affordable prices in places such as Lowes or Home Depot.  If they aren't out of date you may want to make sure they don't need a coat of paint to make them stand out a little more.
Seasonal décor is also a great way to spruce up your curb appeal. If you are ambitious enough, a flower garden is a great eye catcher. For those more inclined to less fuss, potted plants are a simple and easy way to draw attention. A few of these containers can really make your home stand out and a bit of color on an ordinary wreath or a ribbon on your door can add to the appeal.
Outdoor furniture is also a great addition and will give potential buyers an idea of what can be done with the porch space. If you have a covered porch, indoor furniture such as a nice table, cute desk or shelves to hold plants is a creative way to showcase your space. Just remember to have fun and be creative.