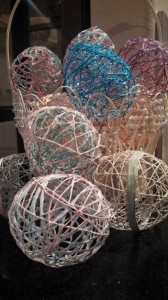 There are a couple of great events going on at the Pasco Trac this week. If you are looking for some great home décor or some neat crafting ideas head on over to the 14th Annual Spring Arts & Craft Show, or you can take the kids to the Jordan's Circus on Tuesday and Wednesday of next week.
Custer's 14th Annual Spring Arts & Crafts Show
March 22nd-24th, 2013
Custer's 14th Annual Spring Arts & Crafts Show features over 150 of the finest Artists and Crafters from across the U.S. filling the TRAC with unique hand crafted items! All artists represent their own work. Join usin this holiday shopping tradition!
Hand Blown Glass, Beaded Jewelry, Watercolors, Quilted Wall Hangings, Hand Thrown Pottery, Whimsical Painted Furniture, Metal Sculpture, Fabric Santas, Photography, Woodworking, Candles, Felted Hats and much, much more!
Specialty and gourmet foods including huckleberry products, vinegars and mustards, wheat berry chili, jams and fudge. Many of these items will be available to sample!
A festive atmosphere with many artists and crafters decorating their displays with a holiday theme and selling arts and crafts for gifts and home decor.
Date & Time:
Friday, March 22nd * 10am – 8pm
Saturday, March 23rd * 10am – 6pm
Sunday, March 24th * 10am – 4pm
Admission:
Adults $6.00 – Good all Weekend!
Children 12/U Free
Jordan World Circus
March 26th & 27th, 2013
Event Days & Times:
Tuesday, March 26th 4pm & 7:30pm
Wednesday, March 27th 4pm & 7:30pm
Admission
Adults = $16.00
Children = $12.00
**Look for your free kids tickets at your Area Merchants
For more information on these events go to http://www.traconline.com/