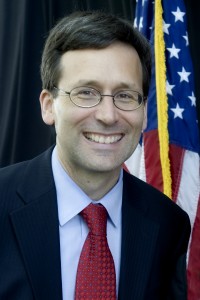 By Washington Attorney General Bob Ferguson
Buying a car can be an overwhelming and intimidating experience. For many consumers a car – new or used – is the single most expensive purchase they ever make.
The process can be fraught with peril as some unscrupulous sellers try to take advantage of even the most savvy of customers. Last year alone, my office received nearly 1,000 complaints related to auto-buying transactions.
The Attorney General's Office (AGO) is here to help safeguard consumers from fraud and unfair business practices – including providing information to help you confidently navigate the car buying process. Here are a few tips.
Determine the car that's best for you. What kind of car is best for you and your family? What is your monthly budget for car payment, gas, insurance, and maintenance? Knowing your budget and the car that's best for your lifestyle before you shop will prevent you from being upsold into something you can't afford.
Identify your target sales price – walk away if you don't get it!
Research a fair price for the car you want before visiting the dealer. Establishing your target price will give you confidence during negotiations with the dealer.
Check out the car dealer's reputation. Before you walk into a dealer, make sure they're in good business standing with the Better Business Bureau. This is the first way to avoid a scam.
Aggressive or deceptive sales tactics – buyer beware. Remember you are in charge and are free to walk away.
Holding Keys. Watch out for the salesperson who avoids returning your keys or driver's license after evaluating your trade in. The goal is to keep you from leaving. They have no right to withhold your property.
Requiring cash deposits. You do not need to provide a cash deposit to show that you are serious about buying.
Binding statement. You are only bound to a contract after all the detailed terms are in writing and you have agreed to, and signed, the final contract. Do not believe otherwise.
Multiple salespeople. Some dealerships may pressure you by using different salespeople or engage in long negotiations to tire you out. You are always free to leave and return a different day.
Understand your financing.
Know the difference between leasing and buying.  A lease is not simply another way to buy a car – you are actually agreeing to rent the vehicle long-term. Getting out of a lease early is a very expensive way to go. You may also owe big bucks at the end of the lease.
Shop around for loans. If you buy, compare the loan rates and terms offered by the car dealer to other banks and credit unions. Securing pre-approved financing may help you avoid buying more vehicle than you can afford.
Check out warranties. Is there a manufacturer warranty? If the vehicle is not under a manufacturer's warranty, ask what the service contract covers. You do not have to buy the service contract from the dealer. Get all promises in writing.
Know the Lemon Law. You also have protections under the Washington State Motor Vehicle 'Lemon Law', which helps new vehicle owners who have substantial continuing problems with warranty repairs. The law allows you to request an arbitration hearing through the Attorney General's Office at any time within 30 months of your vehicle's original retail delivery date – at no charge to you!
Make it work for you. Remember, you don't have to sign anything. You can always walk away if you don't find the right deal for you. Arming yourself with information will put you in the driver's seat, not the dealer. The car you drive off the lot must be what's best for your lifestyle and budget.
When unscrupulous businesses don't play by the rules, the AGO will hold them accountable. In the unfortunate event you are the victim of scam, contact my office to file a complaint at www.atg.wa.gov/FileAComplaint.aspx
The Office of the Attorney General is the chief legal office for the state of Washington with attorneys and staff in 27 divisions across the state providing legal services to roughly 200 state agencies, boards and commissions. Attorney General Bob Ferguson is working hard to protect consumers and seniors against fraud, keep our communities safe, protect our environment and stand up for our veterans. Visit www.atg.wa.gov
CONTACTS:
Janelle Guthrie, Director of Communications, (360) 586-0725, janelleg@atg.wa.gov <mailto:alisond@atg.wa.gov> Alison Dempsey-Hall, Deputy Communications Director, (206) 641-1335, alisond@atg.wa.gov