Storage tips that'll make packing up jollier.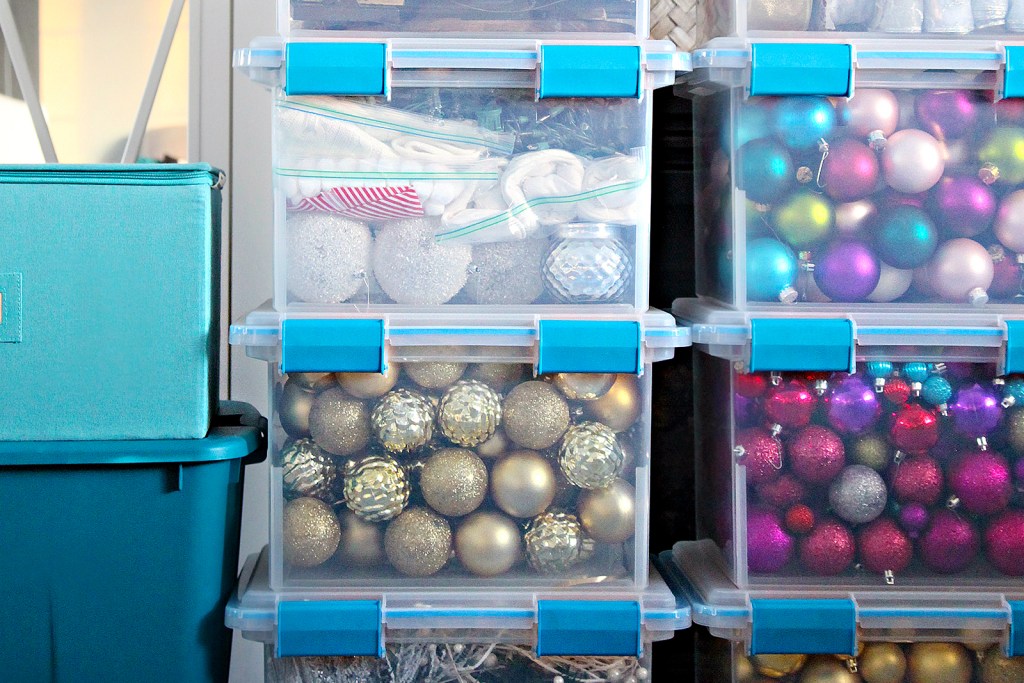 Cut back on the holiday overwhelm with these organization ideas for your festive gear.
#1 Make a Holiday Closet
If your closet is unfinished, use the space between the wall studs to store hanging items. They work like little cubby holes to maximize storage space.
#2 Use Clear Bins
Square bins make better use of the space than tall or odd-shaped ones. Measure your storage area so you buy exactly the right size and number of bins to maximize the space.
#3 Organize With an Inventory App
Just photograph and tag your things as you put them in a bin. The app will assign a QR code that you then print and attach to the bin. When you go looking for your vintage 1940s ornaments, scan the label, and the app will show you a list of every item in the box.
Just be sure to back up your data on another device so you don't lose the menorah if you lose your phone.
#4 Hang Your Wreaths
You don't need to dedicate an entire closet to wreaths. Just add a second bar to a coat closet.
#5 Equip a Baking Cart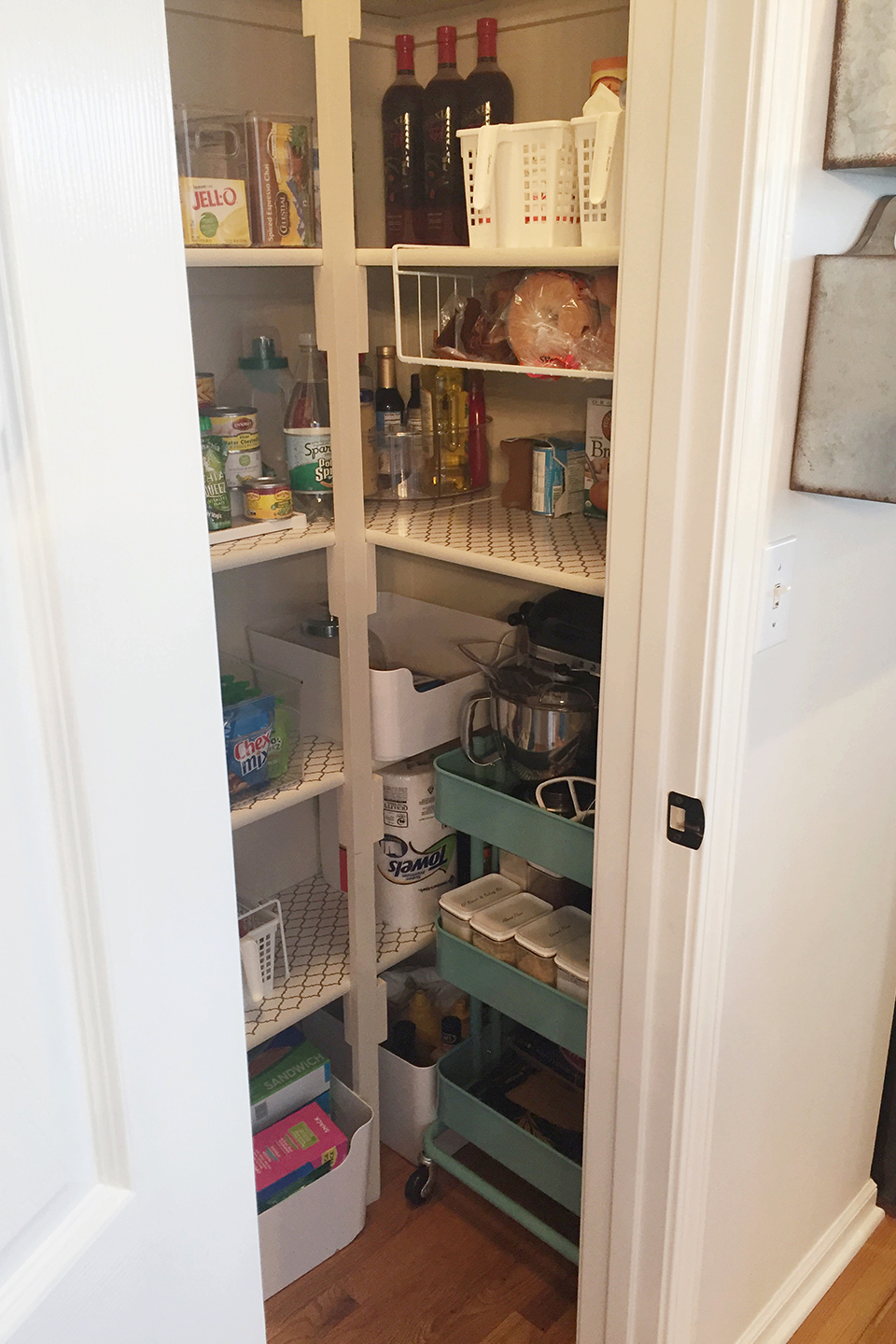 Images: I Heart Bins / Organization by Design
Holidays mean baking, and baking means lugging the stand mixer, the cookie cutters, and the jars of glittery sprinkles out of the cabinets for every sweet batch.
Instead, put your supplies in one place, on a rolling baking cart. Store it in your pantry or in a corner, and roll it out when you're ready to bake. Best of all, you can use it year round, not just at the holidays.
#6 Wrap It Up With a Wrapping Station
#7 Corral the Coats