You'd be surprised at what your home insurance policy doesn't cover. Here's what is and isn't covered by your insurance.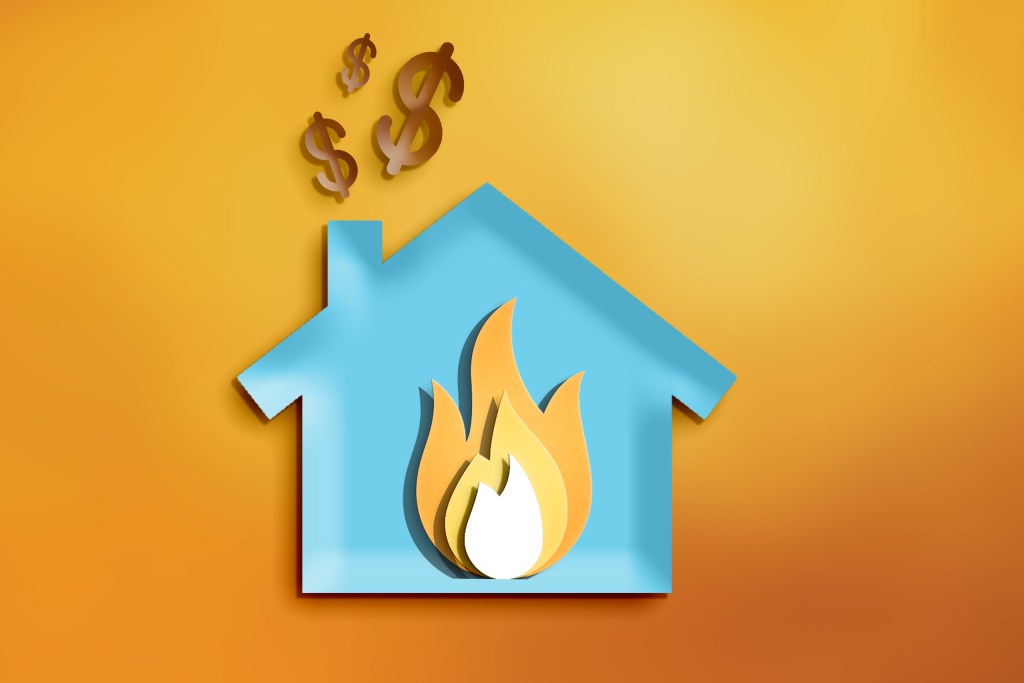 What does your homeowners insurance cover? The short answer is: A basic homeowners insurance policy (called HO-1 in insurance lingo) covers your home and possessions if they're damaged or destroyed by these things:
Fire
Lightning
Windstorm (unless you live in a hurricane zone)
Hail (not available everywhere)
Explosion
Riots
Civil commotion
Aircraft (and things falling from aircraft)
Vehicles (and things thrown from vehicles)
Smoke
Vandalism (although some policies exclude this)
Malicious mischief
Theft
Volcanic eruption
But many states don't allow this basic policy to be sold. Instead, you have to buy an upgraded policy that covers more perils.
Upgraded Homeowners Insurance
That upgraded policy (called HO-2) adds protection to your home and possessions from even more perils. You get protection from everything on the HO-1 list (above) plus:
Falling objects
The weight of ice, snow, or sleet
Flooding from your appliances, plumbing, HVAC, or fire-protection sprinkler system
Damage to electrical parts caused by artificially generated electrical currents (such as a power surge not caused by lightning). But damaged electronics such as computers aren't covered.
Glass breakage
Abrupt collapse (say from termite damage)
That same list applies to the homeowners insurance you buy for a condominium or co-op (except then it's called HO-6 instead of HO-2).
With HO-1, HO-2, and HO-6, what you see is what you get. So if zombies attacked your home, your HO-1 or HO-2 wouldn't cover the damage because zombies aren't on the list of specific things those policies cover.
"Visit HouseLogic.com for more articles like this.  Reprinted from HouseLogic.com with permission of the NATIONAL ASSOCIATION OF REALTORS®."